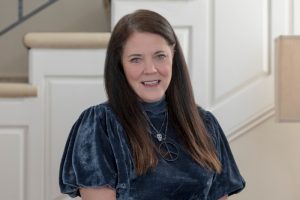 Angie Chesin joined Conley Griggs Partin in 2021 as Business Development Coordinator and Executive Assistant. Angie is a native Atlantan and attended the University of Georgia where she received a BS in Early Childhood Education and a MS Ed in Counseling.
Angie has served in many varied roles throughout her career. As an educator, she enjoys helping people, project management and events and has an entrepreneurial spirit.
Angie resides in Atlanta has has two children. She remains active in the community and enjoys playing tennis and traveling.
Contact Angie Chesin
4200 Northside Parkway, NW Building One, Suite 300
Atlanta, GA 30327
Phone: 770-779-9601
Fax: 404-467-1166