Jonathan Palmer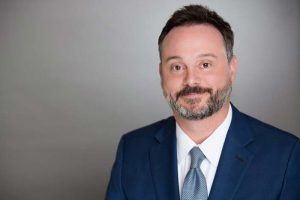 Jonathan Palmer currently serves as Of Counsel Attorney for Conley Griggs Partin LLP. He is a trial and appellate attorney specializing in complex civil litigation, including insurance coverage disputes, commercial litigation, class actions and catastrophic personal injury cases. He has 15 years of experience representing people and businesses wronged by the actions of others.
Jonathan's peers regard him as one of the best attorneys in Georgia. He has achieved an "AV Preeminent" rating from Martindale-Hubbell based on confidential reviews of other lawyers. This rating, achieved by fewer than 5% of attorneys nationally, ranks him "at the highest level of professional excellence for his legal knowledge, communication skills and ethical standards." Jonathan also was selected for inclusion in the Top 100 Trial Lawyers by the National Trial Lawyers Association.
Before founding Jonathan Palmer Law, LLC, Jonathan worked for nine years as an attorney with Doffermyre Shields Canfield & Knowles, LLC, widely considered one of the top trial and appellate firms in America.  Prior to joining that firm, he was an associate at the firm now known as Kilpatrick Townsend & Stockton, LLP, where he took on insurance companies on behalf of major corporate policyholders. Before that, Jonathan worked for four years as an associate at Dickstein Shapiro LLP, then the preeminent insurance coverage firm in the country, representing Fortune100 and municipal clients in high-stakes litigation against their insurance carriers.
During his career, Jonathan has taken great pride in helping clients achieve the best results possible. For some of those clients, that has meant creatively engineering business solutions or aggressively negotiating settlements prior to filing suit. Where settlement has not been possible, Jonathan has relished the opportunity to fight it out in a courtroom and, if necessary, on appeal. He has successfully litigated and tried cases in state and federal courts, arbitrated matters before FINRA and AAA, and has achieved landmark results before courts of appeal around the country.
Jonathan graduated from The George Washington University Law School with honors in Appellate Advocacy and Legal Writing and Research. While there, he served on the Moot Court Board and won Best Brief, Best Oralist and Best Overall Competitor awards in the Van Vleck Moot Court Competition. Prior to law school, Jonathan graduated from Samford University and then managed several statewide and U.S. Congressional political campaigns in Alabama.
Jonathan lives in Atlanta with his wife, Jennifer, and daughter, Nora. In his scarce free time, he enjoys playing golf, hunting and collecting rare bourbon.
Representative Matters
Jonathan Palmer has had diverse experience representing businesses and individuals in civil litigation and arbitration involving various kinds of disputes. Examples of his representations for each kind of dispute are listed below. This list is by no means exhaustive.
Represented nation's largest automobile manufacturer in lawsuits to recover under various insurance policies.
Represented several different Fortune 100 companies in an antitrust action against a major insurance brokerage firm.
Represented an automobile parts supplier in a lawsuit to recover under its product recall policy.
Represented a large municipality in Colorado to recover under its insurance policies for asbestos-related damages.
Represented the estate of a bankrupt entity to recover under a directors and officers policy.
Obtained a near-policy limits settlement on behalf of a bank under a directors and officers policy.
Prevailed on appeal before Maryland's highest court on behalf of a large welding company, establishing the law that workplace exposure claims were not barred by a pollution exclusion.
Prevailed on appeal before the Florida Supreme Court on behalf of a construction company, establishing coverage for contractors.
After filing suit against an insurance carrier on behalf of a person's estate, settled the matter for a complete defense and indemnification against a lawsuit brought against the estate and others.
Obtained coverage for a product recall claim on behalf of a plastics distributor.

Currently representing a bank to recover under a legal malpractice policy for acts and omissions of attorneys covered by that policy.
Currently representing a homeowner in a lawsuit to recover for first party property damage.
Currently advising a corporate client with respect to coverage for copyright infringement claims.

Prevailed on summary judgment and obtained a favorable settlement on behalf of a mezzanine lender against a real estate developer.
Participated in the trial of a case on behalf of a company suing a bank for breach of fiduciary duty.
Obtained a favorable settlement on behalf of a law firm accused of legal malpractice.
Obtained a favorable settlement on behalf of a company that terminated an officer for cause.
Obtained a favorable settlement on behalf of a company whose owner was alleged to have breached a non-solicitation provision.
Obtained a favorable settlement on behalf of a plastic wrap manufacturer in a breach of contract case.
Obtained a favorable settlement on behalf of a real estate developer whose creditors were attempting to recover on debts allegedly owed.
Represented a company and its owners against a lawsuit alleging trade secret violations.
Represented a minority owner in a dispute regarding her termination and the value of her interest in the company.

Currently representing a real estate developer in an arbitration to recover against a major hospital for breach of development agreements.
Currently representing an investor in an arbitration against an investment advisory firm to recover for breaches of fiduciary duty.
Currently representing a widow in a breach of fiduciary duty lawsuit against her late husband's employer.
Currently representing a bank in a legal malpractice case against a law firm for errors and omissions by the firm in its defense of the bank.
Currently representing a company and its receiver in a lawsuit against another company to recover for fraud in a business transaction.
Currently representing a food services company in its effort to recover for breach of contract.
Currently representing two former members of a company in a dispute over their termination and the value of their shares in the company.

Obtained a $52 million settlement on behalf of a class suing credit card processors for fraudulent charges.
Obtained a $3 million settlement on behalf of a man who sustained a femur fracture and other injuries in an automobile accident.
Obtained a judgment of more than $10 million for a young man who was killed by a drunk driver.
Obtained a $500,000 settlement in a medical malpractice case against a hospital that failed to diagnose and treat a life-threatening situation.
Obtained a $6.5 million settlement on behalf of a class of contractors suing a utility provider for fraudulently inflated repair costs.
Obtained a favorable settlement on behalf of a man who tripped and fell at a restaurant.

Currently representing another class in a lawsuit against other credit card processors.
Currently representing the estate of a man who lost his life after a hospital's negligence required additional surgeries that resulted in a fatal infection.
Currently representing the estate of a woman who died after using talc-contaminated powder products.