Laura Beckum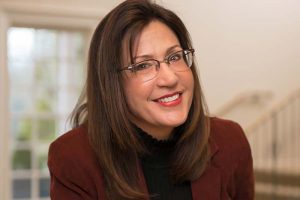 Laura Beckum moved with her husband to Atlanta in 2013, and joined our firm in October, 2014. She began her legal career by entering college with a pre-law major and went on graduate, earning a Legal Secretarial and Paralegal Degree from Legal Careers Institute in 1982.
Laura spent the first 15 years working primarily with defense firms such as Greenberg, Traurig, et al. and McDermitt, Will and Emery, working in a wide variety of litigation landscapes. For the remaining 17 years, she has worked for the Plaintiff firms of Leeds, Colby & Paris, P.A., f/k/a Spence, Payne, Massington in Miami, Florida and Nagle & Associates, P.A., in North Carolina, specializing in large loss personal injury, trucking, product liability, premises liability, medical malpractice and nursing home litigation.
In her leisure time, Laura enjoys hiking, biking, singing, photography, playing musical instruments and studying religion and history. She is an active member of the Methodist Women's Organization, choirs and enjoys volunteering for several charitable organizations. Her biggest joy apart from her faith and family, is the gift of giving in both word and deed.

Contact Laura Beckum
4200 Northside Parkway, NW Building One, Suite 300
Atlanta, GA 30327
Phone: (404) 809-2584
Fax: (404) 467-1166