Davis Popper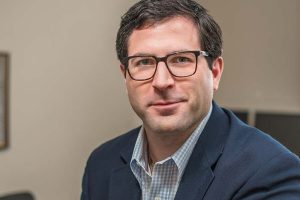 Davis is an Associate Attorney at Conley Griggs Partin LLP. As an Associate, he has gained first-hand experience in complex civil litigation, including business litigation, product liability, class action/MDL as well as catastrophic personal injury and wrongful death disputes. He was admitted to the Georgia Bar in 2015 and is admitted to practice in all State and Superior Courts, the Georgia Court of Appeals, the Supreme Court of Georgia, the Northern District of Georgia, the Middle District of Georgia and the Southern District of Georgia.
He grew up in Macon, Georgia and attended the University of Georgia for undergraduate and law school. While earning his B.A. in Philosophy, he spent his first summer of college working for the firm, Blasingame Burch Garrard and Ashley. During his time with BBGA, Davis experienced his first taste of complex civil litigation as the firm began investigating transvaginal mesh product liability cases. These cases eventually consolidated into MDLs against several medical device manufacturing companies.
In law school, Davis served on the Editorial and Executive Boards for the Georgia Law Review. As the Executive Online Editor, he created an online companion detailing current legal issues in Georgia and the Eleventh Circuit Court of Appeals.  In addition, as the research assistant to Professor Thomas Eaton, he conducted research on various areas of tort law. With Professor Eaton as an editor, his law review note on design defect litigation was chosen for publication in the fall of his third year.
Prior to joining CGP, Davis returned to BBGA as a legal clerk in the summer after his first year of law school. During this time, he helped the firm prepare for bellwether trials in the mesh MDL litigation he helped to investigate during college. After his second year of law school, he worked as a summer associate with two litigation defense firms: Oliver Maner in Savannah and Insley Race in Atlanta.
When he is not in the office, Davis enjoys reading, running on the Atlanta Beltline, UGA football and going to the movies.

Contact Davis Popper
4200 Northside Parkway, NW Building One, Suite 300
Atlanta, GA 30327
Phone: (404) 809-2587
Fax: (404) 467-1166