Davis Popper
Career involvement in cases totaling over $90 million since starting with Conley Griggs Partin
Selected to Super Lawyers "Rising Stars" list in 2021, 2022 and 2023
Specializes in catastrophic personal injury and wrongful death cases involving defective products, serious motor vehicle and trucking wrecks, fire and explosion incidents, and premises liability
Member of the Board of Directors for the Attorneys Information Exchange Group (AIEG)
Member of the Georgia Trial Lawyers Association (GTLA) Leadership Education & Advanced Direction (LEAD) Program
Graduated from the University of Georgia with a Bachelor of Arts in 2011 and University of Georgia School of Law in 2015
Conley Griggs Partin named a 2020 "Best Law Firm" by US News and World Reports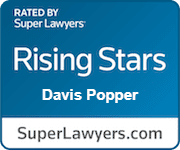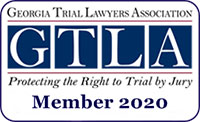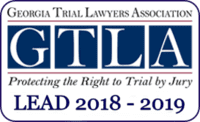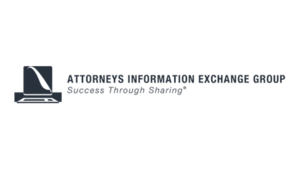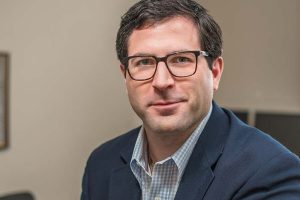 Davis joined Conley Griggs Partin as an Associate Attorney after graduating law school in 2015 and has since devoted 100% of his practice to plaintiffs' litigation. Davis was named partner in January 2021. As an experienced trial lawyer, Davis specializes in complex wrongful death and catastrophic personal injury cases, including traumatic brain, spinal cord and burn injuries. Since starting his career in 2015, Davis has been involved in cases that resulted in jury verdicts or settlements totaling over $90 million.
Davis grew up in Macon, Georgia and attended the University of Georgia for undergraduate and law school. While earning his undergraduate degree in Philosophy, Davis worked for a plaintiffs' litigation firm that began investigating cases involving defective transvaginal mesh products. These cases eventually consolidated into multi-district litigations against the manufacturers of those mesh products.  In law school, Davis helped the same firm prepare for bellwether trials in those mesh multi-district litigations.  Additionally, while in law school, Davis conducted research on various areas of tort law as the research assistant for Professor Thomas Eaton, served on the Editorial and Executive Boards for the Georgia Law Review, and his student Note on design defect litigation was published in the Georgia Law Review.
Since starting with Conley Griggs Partin in 2015, Davis has developed expertise in cases involving the design, maintenance, operation and warnings associated with motor vehicles, tractor-trailers, ATVs, industrial equipment, and a variety of consumer and household products.  He also regularly handles cases involving premises liability, trucking wrecks, burn and explosion events, and business disputes. Davis is licensed to practice in all State and Superior Courts throughout Georgia, the Georgia Court of Appeals, the Supreme Court of Georgia, the Northern District of Georgia, the Middle District of Georgia and the Southern District of Georgia.
Beyond practicing law, Davis is also heavily involved in both the state and national legal community.  In 2018, Davis was selected to be a member of the Georgia Trial Lawyers Association (GTLA) Leadership Education & Advanced Direction (LEAD) Program, which identifies and trains young, promising trial lawyers for future leadership roles in GTLA and their communities.  Then, 2022, he was elected to the Board of Directors for the Attorneys Information Exchange Group (AIEG), a renowned national plaintiffs' product liability trial lawyer organization.  On numerous occasions, Davis has been asked to give presentations and lectures on specialized litigation topics to trial lawyers throughout Georgia and across the nation.
Davis, his wife and their two young daughters live in Sandy Springs. When he's not in the office or spending time with his family, he enjoys reading, running, UGA football, live music, and going to the movies.
February 2020: Divvying Up Tasks in Auto Product Liability Cases, Presentation, Attorneys Information Exchange Group (AIEG) 2020 Paralegal Seminar. At the AIEG 2020 Paralegal Seminar in Atlanta, Georgia, Mr. Popper presented to AIEG member paralegals from across the country on the best approaches to divvying up work among attorneys and paralegals in complex automotive products liability litigation.
September 2019: Getting an Early OSI Ruling to Expand the Scope of Discovery, Presentation, Attorneys Information Exchange Group (AIEG) 2019 Fall Conference. At the AIEG 2019 Fall Conference in Sun Valley, Idaho, Mr. Popper presented to hundreds of AIEG member attorneys and paralegals from across the country who specialize in products liability litigation on the topic of discovery and admission of evidence of other similar incidents in product defect cases.
March 2019: Say Cheese: The Nuts and Bolts of Videotaped Depositions, Paper, Verdict: The Journal of the Georgia Trial Lawyers Association. In the March 2019 edition of Verdict: The Journal of the Georgia Trial Lawyers Association (GTLA), Mr. Popper co-authored an article on the key points trial lawyers must consider when deciding whether a deposition should be videotaped as well as how to effectively take a videotaped deposition.
February 2019: How to Prepare for (and Take) Biomechanical and Failure Analysis Engineering Expert Depositions, Presentation, Attorneys Information Exchange Group (AIEG) 2019 Young Lawyers Retreat. At the AIEG 2019 Young Lawyers Retreat in New Orleans, Louisiana, Mr. Popper presented to AIEG member attorneys from across the country on the practical approaches to taking depositions of expert biomechanical engineers and failure analysis engineers in product defect cases.
December 2018: Personal Jurisdiction: A Practical Discussion of How to Beat a Defendant's Motion, Presentation, Georgia Trial Lawyers Association (GTLA) 2018 Holiday Workshop. At the GTLA 2018 Holiday Workshop in Atlanta, Georgia, Mr. Popper co-presented on the topic of personal jurisdiction law and practical solutions to defeating personal jurisdiction motions to hundreds of GTLA attorney members from throughout the State of Georgia
Contact Davis Popper
4200 Northside Parkway, NW Building One, Suite 300
Atlanta, GA 30327
Phone: (404) 809-2587
Fax: (404) 467-1166