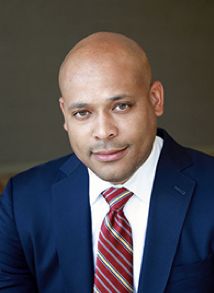 M.J. Blakely has a passion for helping individuals and their families address tragedy through his focus on catastrophic personal injury, wrongful death, product liability, and civil rights litigation. M.J.'s practice also includes mass torts, class actions and other complex litigation, which has expanded his ability to obtain justice for those harmed by defective products and consumer fraud.
M.J. has worked at the most preeminent law firms in the nation where he gained invaluable experience as a litigator and trial lawyer. He has had the pleasure of representing and providing legal counsel to large corporations and small businesses, as well as individuals and their families.
M.J. has tried numerous cases and secured several multi-million-dollar verdicts as part of some of the most prolific trial teams in the country. M.J. is a skilled negotiator that has secured hundreds of millions of dollars in settlement victories and corporate recovery for deserving clients.
M.J. focuses on strategy over tactics and developing plans that are mindful of each client's unique goals and needs.  His experience with complex litigation on behalf of both Plaintiffs and Defendants provides valuable insight in today's litigious climate. 
M.J. Blakely is a Georgia native. He attended Oxford College and Emory College of Emory University where he obtained his Bachelor of Arts in 2002. M.J. earned a Juris Doctorate from the University of Georgia School of Law in 2006.
Contact:

mjblakely@blakelyfirm.com

P.O. Box 3314

Decatur, GA 30031