Michele Partap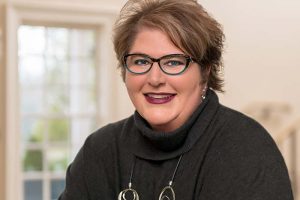 Michele Partap is the Chief Operating Officer for Conley Griggs Partin LLP and its affiliated businesses. She is responsible for the day-to-day operation and management of the office, including financial management, human resources, office services, facilities management, paralegal support, marketing, recruiting, records management, and technology/information services.
Michele holds a B.S. in Accounting and Masters of Business Administration, both from The University of Tennessee Chattanooga. She began her career as an Internal Auditor for LEDIC Management Group in Memphis, TN. She left the company as the Vice President of Accounting Services when she relocated to Atlanta in 2002. She was previously the Office Manager for Wargo & French in mid-town Atlanta. She is a current member of the Association of Legal Administrators (ALA).
Michele lives in the Acworth area with her husband, an environmental geologist, and their cats. She enjoys interior decorating, and a wide variety of crafts.

Contact Michele Partap
4200 Northside Parkway, NW Building One, Suite 300
Atlanta, GA 30327
Phone: (404) 809-2586
Fax: (404) 467-1166