Julie Houston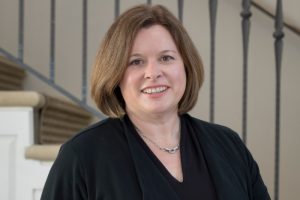 Julie returned to Conley Griggs Partin in 2021. With three decades of legal experience as a paralegal, Julie has built a successful career assisting lawyers in catastrophic personal injury cases. Julie has wide and extensive experience working on cases ranging from auto to aviation cases, along with medical malpractice, and business tort cases. Julie has worked on product liability cases against manufacturers and component manufacturers in the auto, aviation, and child product industries.
Julie enjoys helping clients through the litigation process. While often meeting clients during difficult or impossible times in their lives, she makes sure her clients understand the process and is willing to answer even the most difficult questions.
Julie was born and raised outside of Chicago, Illinois, and graduated from the University of Illinois in 1991, and went on to graduate from the American Bar Association approved paralegal program at Roosevelt University in Chicago.
Julie moved to the Atlanta area in 1995, where she resides with her husband, where they are very active in several non-profit organizations. Especially close to her heart is Adopt a Golden Atlanta, an all-volunteer organization that finds new homes for homeless Golden Retrievers.
Contact Julie Houston
4200 Northside Parkway, NW Building One, Suite 300
Atlanta, GA 30327
Phone: (404) 809-2584
Fax: (404) 467-1166