Richard Griggs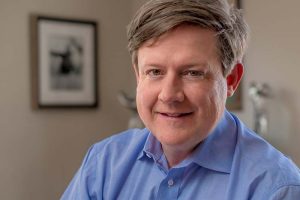 Richard is an experienced civil litigator adept at handling complex cases with large damages, multiple expert witnesses, and large volumes of documentary evidence in a variety of areas including automobile product defects (and components such as seatbelts, seats, roof structures, fuel systems, and tires) and general products liability, serious motor vehicle and trucking wrecks, and premises and work-site liability. Richard has also handled numerous business torts and commercial litigation cases.
He has been sole lead or co-lead counsel in over 55 jury trials since he began practicing law 23 years ago. Many of Richard's clients or their family members have experienced death, quadriplegia, spinal cord injuries, traumatic brain injury, severe burns and other catastrophic injuries requiring long-term rehabilitation and significant ongoing medical costs.
A smaller, but highly specialized, portion of Richard's practice includes the representation of woman in high-profile cases involving sexual assault, rape, and the transmission of sexually transmitted diseases (STD), such as Herpes (HSV-1 and HSV-2), Human Immunodeficiency Virus (HIV) and Human Papillomavirus (HPV).  Richard has worked with many of the leading experts in the country on the subjects of rape, sexual assault, and STD transmission.
Richard has been invited to speak at numerous seminars hosted by various groups on topics that include tractor-trailer litigation, jury selection, accident reconstruction, pre-suit investigation of civil claims, brain injuries, products liability, expert witnesses, wrongful death, demonstrative evidence and other trial-related subjects.
Richard has authored numerous articles on trial practice and evidentiary topics that have appeared in a variety of legal publications including The Brief magazine, the national quarterly publication of the American Bar Association's Tort Trial & Insurance Practice Section, the ABA's Tort Trial & Insurance Practice Law Journal, the Mercer Law Review, and the Georgia Defense Lawyers Journal.
Richard has handled cases throughout the State of Georgia, including all of the Metro Atlanta counties, and also North, Middle and South Georgia.  He has also been admitted pro hac vice("for this event") in cases in Florida, North Carolina, South Carolina, Tennessee, Texas, and West Virginia.
In terms of his educational training, Richard received a B.A. degree from the University of Georgia in Athens and a law degree from Mercer University in Macon. At Mercer Law, Richard was a member of both the Moot Court Board and the Law Review. He was the Prosecutor of the law school's Honor Court, where he investigated and prosecuted students who violated the school's honor code. He was also a member of the Order of Barristers, a national organization recognizing excellence in courtroom advocacy.
Richard lives in Atlanta with his wife and two sons.  When he is not practicing law he enjoys golf, travel, reading, tennis, and spending time in the mountains of Western North Carolina.
Contact Richard Griggs
4200 Northside Parkway, NW Building One, Suite 300
Atlanta, GA 30327
Phone: (404) 809-2590
Fax: (404) 467-1166