Kristy Anderson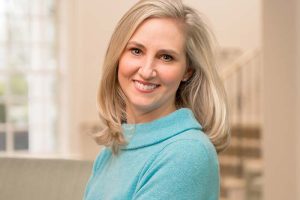 Kristy Anderson serves as our firm's in-house registered nurse. As a legal nurse consultant, Kristy uses her expertise as a healthcare professional to assist our clients and attorneys with the medical aspects of cases, including obtaining and analyzing medical records, researching medical literature, drafting medical chronologies, and educating clients about medical-legal issues. Kristy is an active member of the American Association of Legal Nurse Consultants (AALNC).
Kristy earned her Bachelor of Science in Nursing at the University of Michigan, where she graduated magna cum laude.  She worked as a registered nurse in the labor and delivery units at Northwestern Memorial Hospital in Chicago, Illinois, and North Florida Regional Medical Center in Gainesville, Florida.  Kristy then used her experience in healthcare as a pharmaceutical representative for Johnson & Johnson in the areas of pain management and mental health. Patient advocacy is a passion for Kristy.
Kristy lives in Atlanta with her husband and two daughters. She enjoys tennis, being outdoors, and traveling with her family.  Kristy is involved with various animal rescue groups, and Be the Match, a national bone marrow donor program. Her husband is a leukemia and transplant survivor, and she was his steadfast medical advocate during his two years of treatment.

Contact Kristy Anderson
4200 Northside Parkway, NW Building One, Suite 300
Atlanta, GA 30327
Phone: (404) 809-2583
Fax: (404) 467-1166