Steve Beard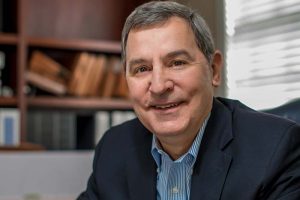 Steve currently serves as Of Counsel Attorney for Conley Griggs Partin LLP and has over 35 years of experience successfully resolving hundreds of personal injury cases. These cases have run the gamut of personal injury litigation from auto and truck collision, premises liability, product liability, work place injuries, and medical malpractice.
Over the last twenty years, Steve's primary focus has been medical malpractice and product liability cases.  In the medical malpractice area, he has been involved in cases all over the state of Georgia, with the majority of these cases being in the greater Atlanta metropolitan area.  These cases have involved a wide range of issues including failure to timely diagnose and treat, misinterpretation of radiographic studies, emergency room errors and failure to provide appropriate treatment. In the product liability field, Steve has handled auto product cases against Volvo, Ford and General Motors; tire defect cases against several major tire manufacturers; and negligent design cases including a variety of products, including industrial products such as hydraulic presses and vibrating screeners used in food processing plants.
Steve was born in Atlanta and grew up in Cobb County.  He received his undergraduate degree magna cum laude in business (honors college) from the University of Georgia, majoring in accounting.  He stayed in Athens for law school and received his law degree from UGA. After passing the bar, Steve worked for several years as an Assistant District Attorney in Augusta and, following that, worked four years doing civil insurance defense work with Carter, Ansley, Smith & McLendon (later known as Carter & Ansley). While there, Steve was exposed to all aspects of civil defense litigation which included defending car and truck wreck cases, hospital malpractice claims, product liability claims, premises cases, and claims against insurance companies for life and disability insurance claims.
Steve is admitted to practice law in all state and superior courts in Georgia, the Georgia Court of Appeals and Supreme Court of Georgia.  In the federal courts, Steve is admitted to practice in the Northern District of Georgia and the Eleventh Circuit Court of Appeals. He is a member of the Georgia Trial Lawyers Association, the American Association for Justice (previously, the American Trial Lawyers Association), the Atlanta Bar Association, the Cobb County Bar Association, and the Lawyers Club of Atlanta.
Steve is married to Kathy Lewis Beard, also a graduate of UGA Law School. He is the father of three sons, two of whom are graduates of UGA Law School and live in Atlanta. The third lives in Glasgow, Scotland where he is pursuing a PhD at Strathclyde University. Steve lives in Buckhead and belongs to First Presbyterian Church of Atlanta.

Contact Steve Beard
4200 Northside Parkway, NW Building One, Suite 300
Atlanta, GA 30327
Phone: (404) 809-2597
Fax: (404) 467-1166