Zan Jones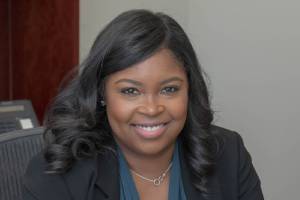 Zan Jones joined Conley Griggs Partin as an Associate Attorney in January of 2022. Her practice focuses on catastrophic personal injury and complex civil litigation matters on a variety of legal issues including wrongful death, automobile accidents, products liability, and premises liability. Prior to joining Conley Griggs Partin, Zan worked as an associate at another Plaintiff's firm specializing in auto products liability and various other complex civil litigation matters.
Zan earned her B.A. from Georgia State University in 2016. Zan then enrolled in Mercer University School of law where she earned her J.D. While in law school, Zan served as Managing Editor for Mercer Law Review and as a participant and coach of Moot Court. She was admitted to the Georgia Bar in 2020.
Zan grew up in Douglas, Georgia before moving to Macon, Georgia. She has lived in Lawrenceville with her family since relocating from Macon after law school. When not in the office, Zan enjoys attending sporting events, cooking, traveling, and volunteering with Mercer's Moot Court teams.
Contact Zan Jones
4200 Northside Parkway, NW Building One, Suite 300
Atlanta, GA 30327
Phone: (404) 809-2598
Fax: (404) 467-1166