Alex Edmonds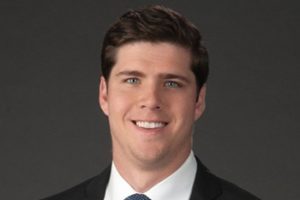 Alex joined Conley Griggs Partin as an Associate Attorney in January of 2023. His practice focuses on complex wrongful death and catastrophic injury cases, including traumatic brain, spinal cord, and burn injuries. Prior to joining Conley Griggs Partin, Alex worked as an associate for a large international law firm in Atlanta, where he had a diverse complex litigation practice defending large corporations, international manufacturers, real estate developers, general contractors, and local governments in federal courts, state courts, and arbitration proceedings across the country.
Alex earned his B.A. in Political Science from the University of Georgia in 2018. He then earned his J.D., cum laude, from the University of Georgia School of Law, where he was a recipient of the Hughes Spalding Scholarship. While in law school, Alex served on the Editorial and Managing Boards for the Georgia Law Review, where his student Note was published in 2021. Alex also served as a research assistant for Professor Weyman Johnson and co-authored an Article published in the William & Mary Business Law Review in 2023. During his final year of law school, Alex served as a student prosecutor under Georgia's Third-Year Practice Act for the Morgan County District Attorney's Office.
Alex is a native of Roswell, Georgia. Alex now lives in Atlanta with his wife since relocating from Athens after law school. When he's not practicing law, Alex enjoys playing golf, Georgia football and the Atlanta Braves.
Contact Alex Edmonds
4200 Northside Parkway, NW Building One, Suite 300
Atlanta, GA 30327
Phone: (770) 779-9590
Fax: (404) 467-1166