James Cox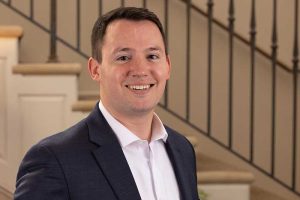 James joined Conley Griggs Partin as an Associate Attorney in August of 2019. His practice focuses on catastrophic personal injury and complex litigation cases covering a wide range of legal issues including wrongful death, products liability, medical malpractice, premises liability, slip and fall, rideshare liability, general negligence, business dispute litigation, toxic environmental torts, class action suits, and appellate advocacy. James takes pride in working at a firm that never turns away a meritorious case because it is too legally complex. A career highlight to date has been working extensively on cases related to his local communities' exposures to ethylene oxide emitted from a nearby sterilization plant. James is admitted to practice in all Georgia state trial and appellate courts, the Northern District of Georgia, the Middle District of Georgia, and the Southern District of Georgia.
In addition to representing those catastrophically injured, James maintains an active pro bono practice and regularly represents clients in landlord/tenant matters through the Atlanta Volunteer Lawyers Foundation. In a representative AVLF case, he helped a woman recover a wrongfully withheld security deposit. James is currently assisting a woman with an outstanding water bill caused by her former landlord's negligent repairs. James also participates annually in the Young Lawyer's Division Estate Planning Project in partnership with Atlanta Legal Aid.
Beyond zealously representing his clients, James is actively involved in the state legal community. In June 2020, he was appointed as Co-Chair for the Georgia Bar Young Lawyer's Division Legislative Affairs Committee. In that role, James works with young lawyers across the state to become more educated on and more involved in our great state's legislative process. James also serves as Conley Griggs Partin's liaison for the Georgia Legal Food Frenzy which raised just under a million dollars this year for Georgia's food banks.
A native of Clemson, South Carolina, James earned a Bachelor of Sciences in Economics from Clemson University. James then enrolled at the University of Georgia School of Law, where he was a member and executive chair of the Mock Trial Team. In his final year in school, James prosecuted criminal cases in the Gwinnett County Solicitor's Office and the Piedmont Judicial Circuit's District Attorney's Office. James also worked closely with legendary Professor Ronald L. Carlson to update his civil practice treatise on motions in limine along with other evidentiary projects. Lastly, James was selected as a Pupil in UGA Law's Lumpkin Inn of Court where he gained insights from some of Georgia's finest trial lawyers.
James recently moved to nearby Smyrna with his fiancé and their two dogs, Kodi and Azula. When not in the office, James enjoys playing board games, watching movies, camping, and visiting his parents in the Tennessee mountains.
Contact James Cox
4200 Northside Parkway, NW Building One, Suite 300
Atlanta, GA 30327
Phone: (770) 779-9590
Fax: (404) 467-1166