James Cox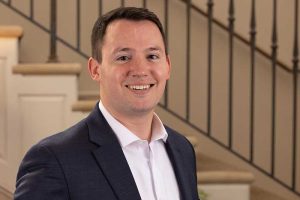 James joined Conley Griggs Partin as an Associate Attorney in August of 2019 after taking the July 2019 Georgia Bar Exam. He received his first taste of live courtroom action during law school while working in the Gwinnett County Solicitor's Office and Barrow County District Attorney's Office. Prior to joining CGP, James interned with Bird Law Group and gained experience working with the various aspects of complex civil litigation involved in medical malpractice plaintiff's work.
James earned his B.S. in Economics from Clemson University in 2016. Three quick years later, he graduated with a J.D. from the University of Georgia School of Law. While in law school, James served as the Executive Chair for the Mock Trial Team and represented UGA Law at 3 mock trial competitions. In addition, James worked closely with Professor Ronald L. Carlson to update his civil practice treatise on motions in limine, along with other evidentiary projects. He also gained insights from some of Georgia's finest trial lawyers by participating as a Pupil in UGA Law's Lumpkin Inn of Court.
James grew up in Clemson, South Carolina and spent much of his teen years outdoors while working towards achieving the rank of Eagle Scout. He currently resides in the Atlantic Station area. When not in the office, James enjoys playing board games, watching movies, camping, and visiting his parents in the Tennessee mountains.

Contact James Cox
4200 Northside Parkway, NW Building One, Suite 300
Atlanta, GA 30327
Phone: (770) 779-9590
Fax: (404) 467-1166