Lea Smith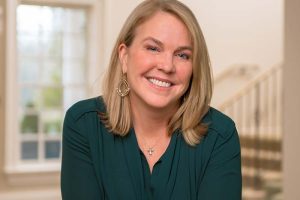 Lea Smith, Executive Assistant, joined our firm in February of 2015. Lea graduated from Queen's University in Charlotte with a BA in Psychology and a minor in Sociology. She interned with the Children's Law Firm of Charlotte and was a Court Appointed Special Advocate (or CASA).
Lea's former work career was focused primarily in the Human Resources recruiting and placement realm. For several years, she took a departure into the public sector and worked for the City of Charlotte as a Youth Employment Counselor and later as a Caseworker for the Department of Social Services.
For the past 17 years, Lea has been a stay at home mother of 3, fully engaged in all of her children's activities and educational experiences. She has served in various Chair and Committee positions for the PTA and is a regular as a Room mom. She has been active in the community with CHOA volunteer positions, the Chastain Park Conservancy, Magnolia Garden Club and other various philanthropies.
Lea loves the outdoors, staying active, playing tennis, painting, reading, floral composition and cooking. She lives in Atlanta with her 3 children, 2 dogs and cat.

Contact Lea Smith
4200 Northside Parkway, NW Building One, Suite 300
Atlanta, GA 30327
Phone: (404) 809-2593
Fax: (404) 467-1166